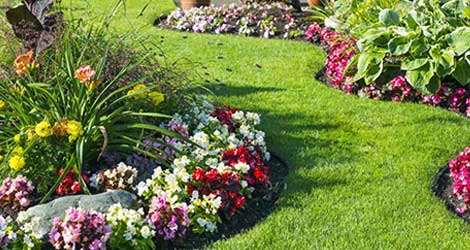 Greenfield Lawn Care & Landscaping Inc. | Mansoor Reihani
Greenfield Landscaping and Lawn Care is a fully insured company and has over 30 years of professional experience building, maintaining, and managing lawn care and exterior projects. The company has been in business since 1997 and is owned and operated by Mansoor Reihani. Mansoor not only has the knowledge and understanding of agricultural sciences, but he has the natural creativity to design and implement any beautiful exterior you can think of!
Mansoor Reihani has a Masters degree (M.Sc.) specializing in Agriculture from Arizona State University from the United States and has the knowledge to help you identify which types of conditions are perfect for your flowers, trees, bushes, natural stones, interlock, etc. He also currently manages an outstanding team of trained landscapers to ensure quality and beautiful work for every single customer.
Greenfield Landscaping is your trusted partner for comprehensive landscape construction, lawn maintenance, and property improvements.
As a full-service landscaping company, we offer a wide array of solutions to enhance the beauty and functionality of your outdoor spaces. Our expert team excels in lawn care, ensuring that your lawn remains lush, healthy, and vibrant throughout the seasons. We provide meticulous maintenance services, including mowing, fertilization, weed control, and more, tailored to meet your specific requirements.
We specialize in landscape construction, transforming your property into an oasis of beauty. From stunning garden designs to hardscape installations such as patios, walkways, and retaining walls, our skilled professionals deliver exceptional craftsmanship and attention to detail.
With a focus on customer satisfaction, we take pride in delivering top-notch services that exceed your expectations. Our commitment to quality, reliability, and professionalism sets us apart as a trusted partner for all your landscape and property improvement needs.