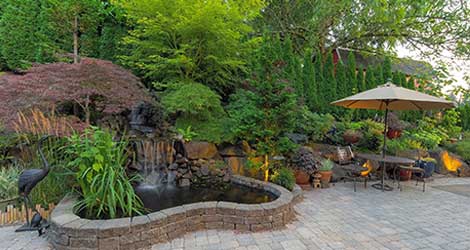 Greenfield Landscaping is your trusted provider of professional front and backyard services in Toronto. We understand the importance of having a well-designed and maintained outdoor space that reflects your style and enhances your lifestyle. Our dedicated team of experts is here to bring your vision to life and create a stunning front and backyard that you can enjoy for years to come.
Landscape Design and Installation
Our experienced designers will work closely with you to create a customized landscape design that suits your preferences and complements your property. From selecting the right plants, trees, and shrubs to incorporating hardscape elements, we will create a harmonious and beautiful outdoor environment.
Lawn Maintenance
A healthy and vibrant lawn is the foundation of a beautiful front and backyard. Our lawn maintenance services include mowing, fertilization, weed control, and aeration to keep your lawn looking lush and green throughout the seasons.
Hardscaping
Enhance your outdoor living space with our hardscaping services. From building patios, walkways, and retaining walls to installing outdoor kitchens and fire pits, we will create functional and visually appealing hardscape features that complement your overall landscape design.
Planting and Garden Beds
Add color and texture to your front and backyard with our professional planting services. We will help you select the right plants, flowers, and shrubs that thrive in the Toronto climate and create beautiful garden beds that enhance the overall aesthetics of your outdoor space.