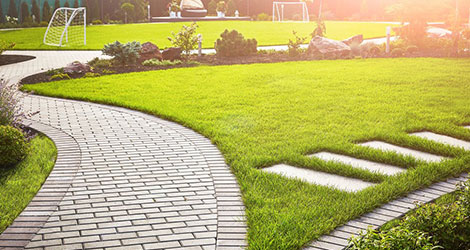 Welcome to Greenfield Landscaping, your trusted provider of premium deck and fence services in Thornhill. We understand the importance of outdoor spaces in creating a welcoming and enjoyable environment for homeowners. Our dedicated team is committed to delivering exceptional craftsmanship, innovative design, and personalized solutions to transform your outdoor space into a haven of relaxation and beauty.
A well-designed deck not only expands your living space but also adds value to your property. Our team of experts will work closely with you to understand your vision and design a deck that meets your specific needs and preferences. We offer a wide range of materials, including hardwood, composite, and PVC, ensuring durability and low maintenance. With our meticulous installation and attention to detail, we guarantee a deck that is not only aesthetically pleasing but also built to last.
Enhance the privacy, security, and beauty of your property with our professional fence services. Our skilled team will guide you through the selection of materials, styles, and finishes that best complement your home's architecture and landscaping. Whether you prefer a classic wooden fence, a contemporary metal design, or a low-maintenance vinyl option, we have the expertise to bring your vision to life. We take pride in our craftsmanship and ensure that every fence we install is built to withstand the test of time while adding a touch of elegance to your property.
At Greenfield Landscaping, we are dedicated to exceeding your expectations with our deck and fence services in Thornhill. From concept to completion, we prioritize quality, professionalism, and customer satisfaction. Trust us to deliver a remarkable outdoor space that you can enjoy for years to come.