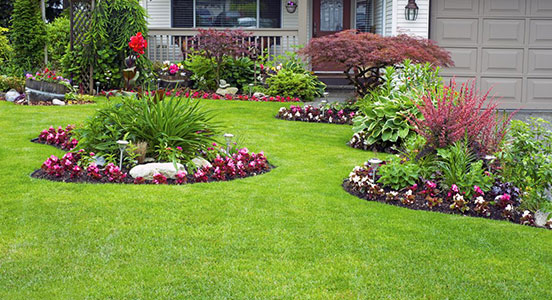 At Greenfield Landscaping, we understand the transformative power of plants in creating a beautiful and inviting outdoor space. Our expert team specializes in planting a wide variety of flowers, shrubs, and trees to enhance the aesthetics and functionality of your landscape. Whether you want to add vibrant colors, create privacy, or incorporate focal points, our planting services can bring your vision to life.
Flowers
From colorful annuals to elegant perennials, we offer a diverse selection of flowers that can add splashes of color and fragrance to your garden. Our experienced horticulturists carefully choose the right flowers for your specific climate and design preferences, ensuring a stunning display throughout the seasons.
Shrubs
Shrubs not only provide structure and texture to your landscape but also offer privacy and natural boundaries. We offer a range of shrubs, including flowering shrubs, evergreens, and ornamental varieties, that can be strategically planted to create visual interest and define different areas of your property.
Trees
Majestic trees can bring shade, beauty, and a sense of tranquility to your outdoor space. Whether you desire flowering trees for a burst of color or deciduous trees for seasonal variation, our experts will help you select the perfect trees to complement your landscape design and meet your specific needs.
Our team is equipped with the knowledge, skills, and tools to ensure proper planting techniques, including soil preparation and irrigation. We prioritize the health and longevity of your plants, providing ongoing maintenance and care to ensure they thrive in their new environment.