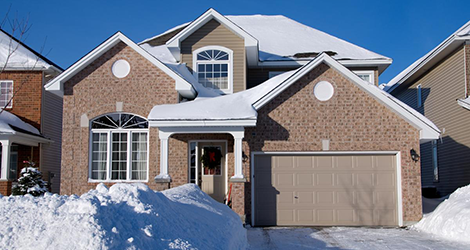 Prepare for the winter wonderland with Greenfield Landscaping's expert residential snow removal services. When the snow starts to fall, our dedicated team is here to ensure that your driveways, walkways, and pathways remain clear and safe. With years of experience and state-of-the-art equipment, we are committed to delivering top-quality snow removal solutions to keep your property accessible and hassle-free during the winter season.
Our Residential Snow Removal Services
Driveway Snow Plowing
Our skilled snow removal team uses powerful snow plows to efficiently clear snow from your driveway. We prioritize timely service to make sure you can get in and out of your property without any inconvenience.
Pathway and Walkway Shoveling
Don't let snow-covered pathways and walkways become a safety hazard. Our professionals will diligently shovel and de-ice these areas, ensuring safe passage for you and your family.
Snow Hauling and Relocation
When the snow piles up, our team can efficiently remove excess snow from your property to designated locations. We follow environmentally-friendly practices and local regulations for responsible snow hauling and relocation.
Ice Control and Management
Prevent slips and falls by opting for our ice control services. We utilize effective de-icing agents to keep your property ice-free, allowing you to move around with confidence during icy conditions.