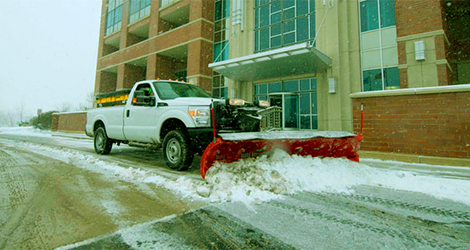 Welcome to Greenfield Landscaping, your premier partner for professional commercial snow removal services. With our extensive experience and skilled team, we are committed to providing top-notch snow clearing and de-icing solutions for townhouse complexes and business establishments such as Esso Gas Stations, Tim Hortons, and Starbucks. Don't let winter weather disrupt your operations – trust us to keep your properties safe and accessible.
Why Choose Greenfield Landscaping for Commercial Snow Removal?
Experienced Team
Our highly trained snow removal experts have years of experience handling various commercial properties, ensuring efficient and reliable services.
Customized Solutions
We understand that each property has unique snow removal needs. Our team will work closely with you to develop a tailored snow management plan that meets your specific requirements.
State-of-the-Art Solutions
We use advanced snow plows, blowers, and de-icing equipment to clear even the heaviest snowfall effectively, minimizing downtime for your business.
Safety First
Greenfield Landscaping prioritizes safety above all else. Our team adheres to strict safety protocols to protect both our employees and your customers during snow removal operations.