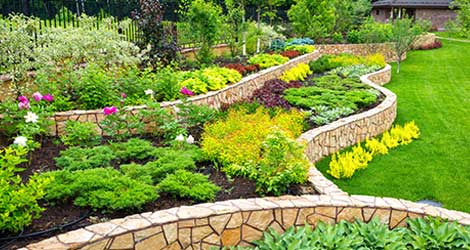 Are you searching for reliable and professional landscaping, interlocking, and lawn maintenance services in Mississauga? Look no further! At Greenfield Landscaping, we are dedicated to providing exceptional solutions to meet all your outdoor needs.
Our experienced team specializes in creating breathtaking landscapes that enhance the beauty and functionality of your property. From concept to completion, we offer comprehensive landscaping services, including design, planting, hardscaping, and irrigation systems. Our attention to detail and commitment to quality ensure stunning results that exceed your expectations.
Add elegance and durability to your outdoor areas with our top-quality interlocking services. Whether you need a new driveway, patio, or walkway, our skilled craftsmen use the finest materials and techniques to create stunning and long-lasting interlock installations. We offer a wide range of design options to suit your style and enhance the curb appeal of your property.
Maintaining a healthy and vibrant lawn requires time, effort, and expertise. Our professional lawn maintenance services take the hassle out of keeping your lawn in top condition. From mowing and edging to fertilization and weed control, we handle all aspects of lawn care to ensure lush, green grass that enhances your outdoor space.
With our comprehensive range of services, we are your one-stop solution for all your landscaping, interlocking, and lawn maintenance needs in Mississauga. Contact us today for a consultation and let our skilled team create the outdoor paradise you've always dreamed of.