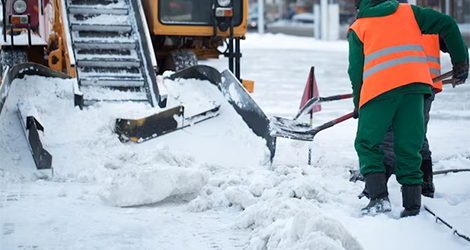 Snow Removal Services for a Safe & Accessible Property
Is your property ready for the challenges of winter? Don't let snow and ice hinder your daily activities or endanger the safety of your family, employees, or customers. At Greenfield Lawn Care & Landscaping Inc., we offer top-notch snow removal services to keep your property clear, safe, and accessible during the harshest winter conditions.
Our Snow Removal Process
Prompt Response
When winter strikes, our team is ready to respond promptly to your snow removal needs. We understand the importance of quick action and work diligently to ensure your property is snow-free as soon as possible.
Experienced Crew
Our trained and experienced snow removal professionals are equipped with the latest tools and equipment to efficiently handle snow and ice removal on various types of properties, including residential, commercial, and industrial.
Thorough Cleaning
We take pride in our thorough snow-clearing services. Our team will not only remove the snow from driveways and walkways but also from stairs, entrances, and other essential areas, preventing slip and fall accidents.
Salting and De-Icing
To prevent the formation of ice and ensure long-lasting results, we utilize salt and other de-icing methods. Our careful application reduces the risk of slippery surfaces and enhances the safety of your property.
Customized Solutions
Every property is unique, and we understand that a one-size-fits-all approach doesn't work. Our team will tailor our snow removal services to meet your specific needs and budget.